The Railway Children tells the story of Bobbie, Peter and Phyllis, three children whose lives dramatically change when their father is mysteriously taken away. We caught up with Director Simon West and asked him a few questions about bringing the play to the Geneva stage: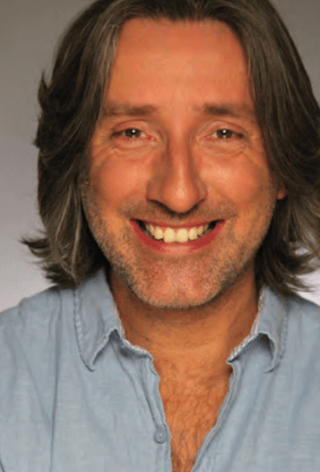 Hi Simon, did you read The Railway Children as a child (or see the film) – and if so, what did you think of it at the time?

It's one of my earliest film memories. When I was young, my school used to run a Saturday morning film club using one of those very old fashioned projectors with big film reels. One week, we saw the famous 1970 version with Jenny Agutter and Bernard Cribbins. I remember being frightened by the landslide and - of course - the famous ending; which, being a small boy, I found a bit yuk!!
The Railway Children is such an iconic book and film – were you nervous about bringing it to the stage?
Actually no. As well as being a story of a family living through difficult times, it's also a story of an England long vanished. The class structures, the repressed emotions, the expectations of society and the 'proper' way to behave. It was those things about the book that were interesting. When I read the play, I loved that it took place in the memories' of the children' and that gave me the idea of setting it in a cluttered space of random images, thoughts and objects connected with railways..
The Railway Children deals with some dark themes – how have you approached them, and do you think those themes still resonate today?
It does. They do. It tells us that none of us live our lives in isolation: "no man is an island', and we should always be compassionate, selfless and empathetic no matter who we are and where we come from. The children learn that their lives were far from ordinary and they come to look beyond their privilege at the world around them.
The Railway Children had a big production at King's Cross station in London recently. Did you see it and if so did it inform your version of the show?
I didn't see it, unfortunately, but I have seen photographs. It looked spectacular. It just shows that theatre needn't take place in a theatre building and that with the imagination of the audience, any space can tell a story.
What's your favourite part of the show?
Just like the Mother in the story, 'I don't have favourites'! But if I did (I don't), it would be the ending. I won't give it away, though!
What can we expect from the show?
A classic story, well told by a lovely young cast. Oh, and lots of steam!
The Railway Children takes place at our Theatre in Versoix from 10th-18th March. Tickets here: