At Simply Theatre we're really proud of the things that our Alumni have gone on to do - both in the world of the theatre and outside of it. In the first in a series of Alumni interviews, we're really excited to bring to you Christophe Desorbay!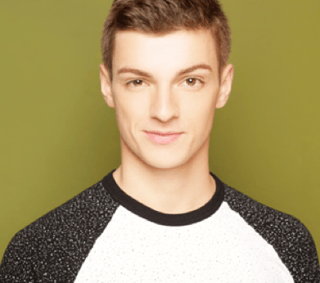 When were you a student at Simply Theatre, and which locations?
I was a student from 2005-2011 at the Tannay location.
What did Simply Theatre mean to you?
Simply Theatre was a home away from home. It was being a part of community where I got to express my artistic (and truest) ways, pursue them, and share those experiences with like-minded people. It was a safe place for trial and error, success, and most importantly, growth.
How did you benefit from your time at Simply Theatre?
I got to learn about various facets of the performing arts world, on and off stage, as well as the craftsmanship that goes into being a performer. The opportunities were countless and immeasurable. There was always some way to be involved. Also, the people were so inspiring and fun. Some of my closest friends today are those that I met at Simply Theatre over ten years ago!
What is a particular moment or memory that you will never forget?
Jenny Dempsey's dance warm-up to Jump will never be forgotten, as well as some of Allison Bryan's inspirational quotes, the most memorable being "practice doesn't make perfect. Perfect practice makes perfect".
What have you been doing since you left Simply Theatre?
I went to Connecticut College, a small liberal arts school, which allowed me to major in Theater, International Relations and Dance. During my summers, I interned at various Broadway producers' offices, and got fantastic exposure to a new side of the industry. After graduation, I enrolled in the Professional Semester at Broadway Dance Center, for further dance training. Unsure as to whether I should pursue a producing or dancing career, both of my passions, I attempted to do both. So, by day I work as an assistant to a Broadway producer, and by night and weekend I dance and choreograph.
What are your future plans?
I am currently performing with a new up and coming dance company, and do a couple of side dance gigs with other dance companies and choreographers when I can. I love dancing and will continue to do so as long as I can! This past year I was the assistant choreographer for a university production of Legally Blonde, and I am hoping to be able to return and work on their future shows. Last, but definitely not least, I want to produce on Broadway and be a part of bringing meaningful stories to the stage, so I will be actively pursuing that pathway as well.
What is one piece of advice that you would give to students of Simply Theatre about their time here?
For better or for worse, do everything with positivity. From going over every dance step in front of the mirror to doing the grunt work and getting the director the coffee they need– it all matters. You'll never know how or when, but your enthusiasm will pay off in some way.