In our fourth Academy Alumni Interview we talk to Caitlin Gudaitis about her time at Simply Theatre and what she's up to now...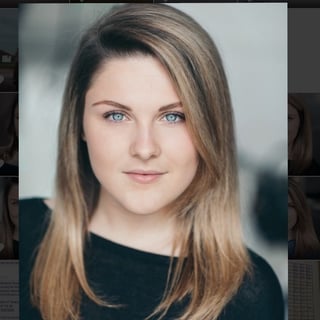 When were you a student at Simply Theatre, and which locations?
I started at the Tannay studios in 2006 and then moved to Vevey, where I left in 2013.
What did Simply Theatre mean to you?
Simply Theatre was what I looked forward to each week. From going to classes after hard days at school to do what I was really passionate about (singing, acting and dancing), to being given amazing opportunities working on great shows with great creatives, all whilst having fun... It took over my life ( in a good way)! Simply theatre is what turned my childhood hobby into wanting to pursue a career in performing.
How did you benefit from your time at Simply Theatre?
The Simply Theatre staff are all so encouraging and friendly, so not only did my performing abilities improve but I also got to grow in confidence and really be myself, thanks to them. Even little things like school presentations became so easy as I was so used to getting up in front of people.
What is a particular moment or memory that you will never forget?
There are so many to choose from! But the one that really sticks was when we did Godspell, and it was the year that myself and many of my friends were graduating and heading off to universities/drama schools etc. After the show the whole cast, teachers and family gathered together to celebrate the end of the show, but also everything we'd achieved as a group over the years. It was such a special way to leave the academy and involved lots of hugging and tears!!
What have you been doing since you left Simply Theatre?
Since leaving Simply Theatre I have followed a path in performing and am currently in my 3rd year at ArtsEd studying Musical Theatre. I have just finished my first show - Cabaret - which was open to the public, and I'm now in rehearsals for Top Hat which will be on at the end of January.
What are your future plans?
Hopefully by the time I leave ArtsEd in May I'll have signed with an agent and be going up for auditions for West End shows and TV and film. Living the actor's life!
What is one piece of advice that you would give to students of Simply Theatre about their time here?
Enjoy every second of your time there because it will fly by, but you'll make friends for life and memories you'll never forget. And don't be scared to follow your dreams!